Viddyoze

 

In-Depth Review…
Read The Full Review & Watch The Demo.

 Learn about the Pros & Cons, Conclusion 
Huge Limited Time Discount –

Get Life Time Access Only in

 $77
Breathtaking Animations In 3 Clicks With The World's Easiest Full-Auto Video Animation Software!
WHAT IS VIDDYOZE AND WHO CREATED THIS?
Viddyoze is a template-subscription online service, although these templates are available in a wide variety of categories. 
When it was launched in 2015, the primary goal was to help businesses, especially small ones, create videos without the hefty price tag of an animation or video marketing agency. 
The software was the brainchild of three people: David Chamberlain, Joey Xoto, and Jamie Garside. Since the video animation software's inception, the team had already released three versions, the latter always an upgrade of the former. 
When the company started, they generated a revenue of about $500,000 in less than five days. By 2022, they hope that they could boost their earnings to a whopping $32 million. 
While the amount is big, I am not really surprised since rumors have it that even big brands such as Tesla use the service. 
Over the years, they have also created three pricing plans that suit different users, including agencies. I will cover more of these when we get to pricing plans. 
VIDDYOZE REVIEW – DISCOVER ITS FEATURES
THE STANDARD FEATURES OF VIDDYOZE
Before getting to know what's new in this Viddyoze 4.0, let's recap its general features:
   ♦   Ground Breaking Live Action Animations
   ♦   Studio-Grade Intros & Logo Stings
   ♦   Stunning Social Actions
   ♦   Floating Social Animations
   ♦   Seamless Transitions
   ♦   Compelling Outros
   ♦   CTAs Overlay
   ♦   Appealing CTAs
   ♦   Professional Lower Thirds
   ♦   Movie filters
   ♦   ALPHA Technology
   ♦   BEAUTIFUL BRANDING
When you have professional actors and stunning models taking care of your first impression, your brand will look more high-class, more professional, and more like something people want to be part of.
   ♦   SUBTLE WATERMARKS
With Viddyoze, you can add watermarks to all your videos than only YOU can remove, keeping them safer than with any other platform.
   ♦   AWESOME AUDIO
Viddyoze's templates has custom-created audio tracks to go with your visuals
   ♦   CLOUD COMPUTING
Viddyoze is in the cloud, and that means you can work from ANYWHERE. Your bed. The café. The beach.
   ♦   COMMERCIAL LICENCE
The license allows you to:
   [+]   Make high-class pro-videos to sell more products and services
   [+]   Raise your prices and establish yourself as a real professional
   [+]   Add a lucrative extra revenue steam by selling your animations
   [+]   Sell your desk and take Viddyoze on the road… it's 100% cloud based, and built from the ground up to work on your mobile devices
VIDDYOZE REVIEW – THE NEW KEY ADVANCES OF THIS RELEASE IN 2020
Viddyoze has undergone an extensive overhaul with a huge array of new & exciting features.
HOW TO USE VIDDYOZE 2020 PROPERLY?
VIDDYOZE REVIEW – USING EXPERIENCE
What I was doing in the previous section is just a part of the video creation work. Here is the main structure of every video: intro, main, outro.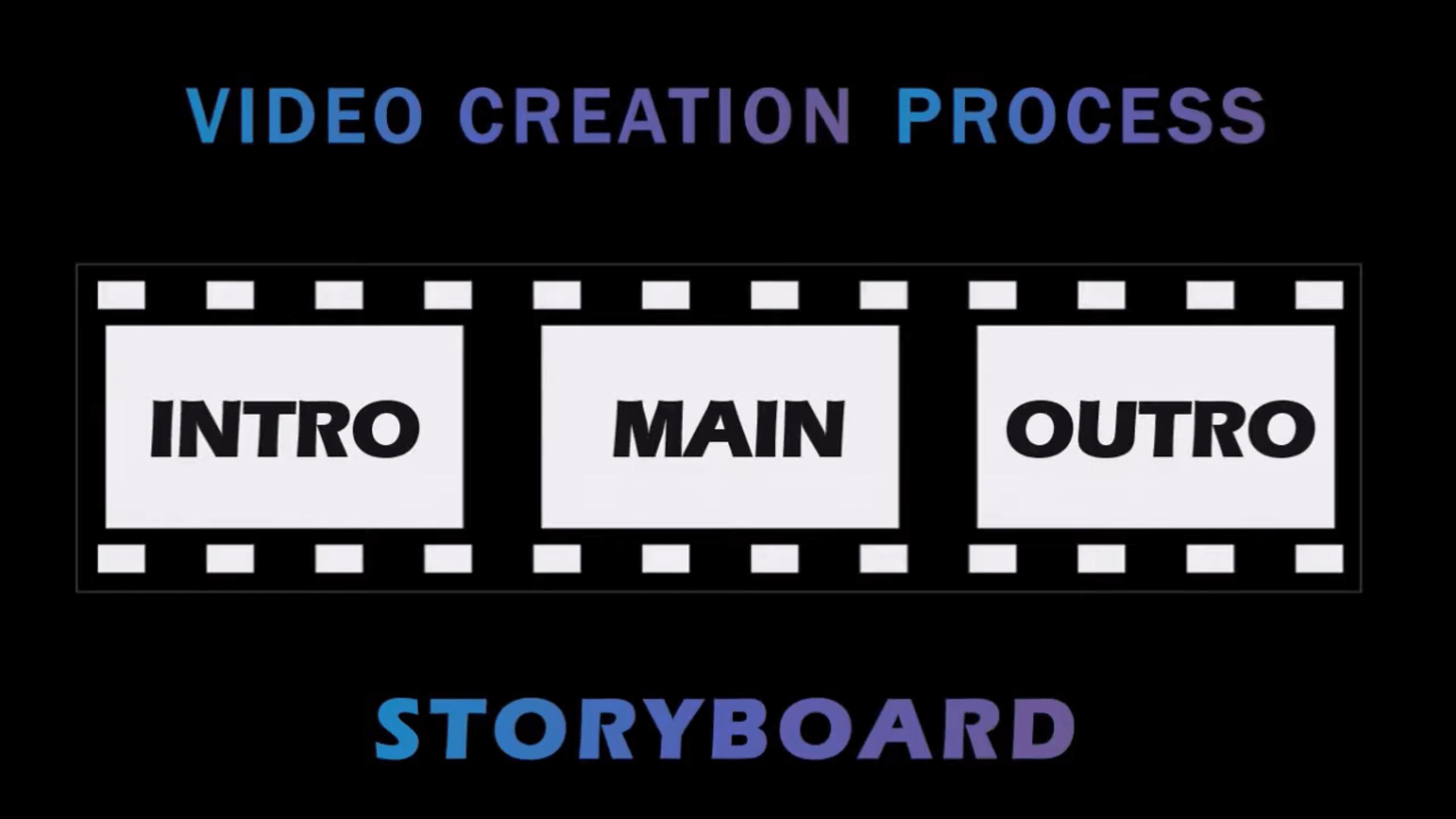 Basically, people usually focus on the main part without realizing that two other parts are not at all less important. With Viddyoze, you can get access to world's class highly attractive templates that allow you to create intros and outros hassle-free.
You see, it only takes you a few minutes to create the intro/outro video with your business logo on it so your video will become much professional and stand out of the crowd, for sure!
Let's take a look at what others say about this platform: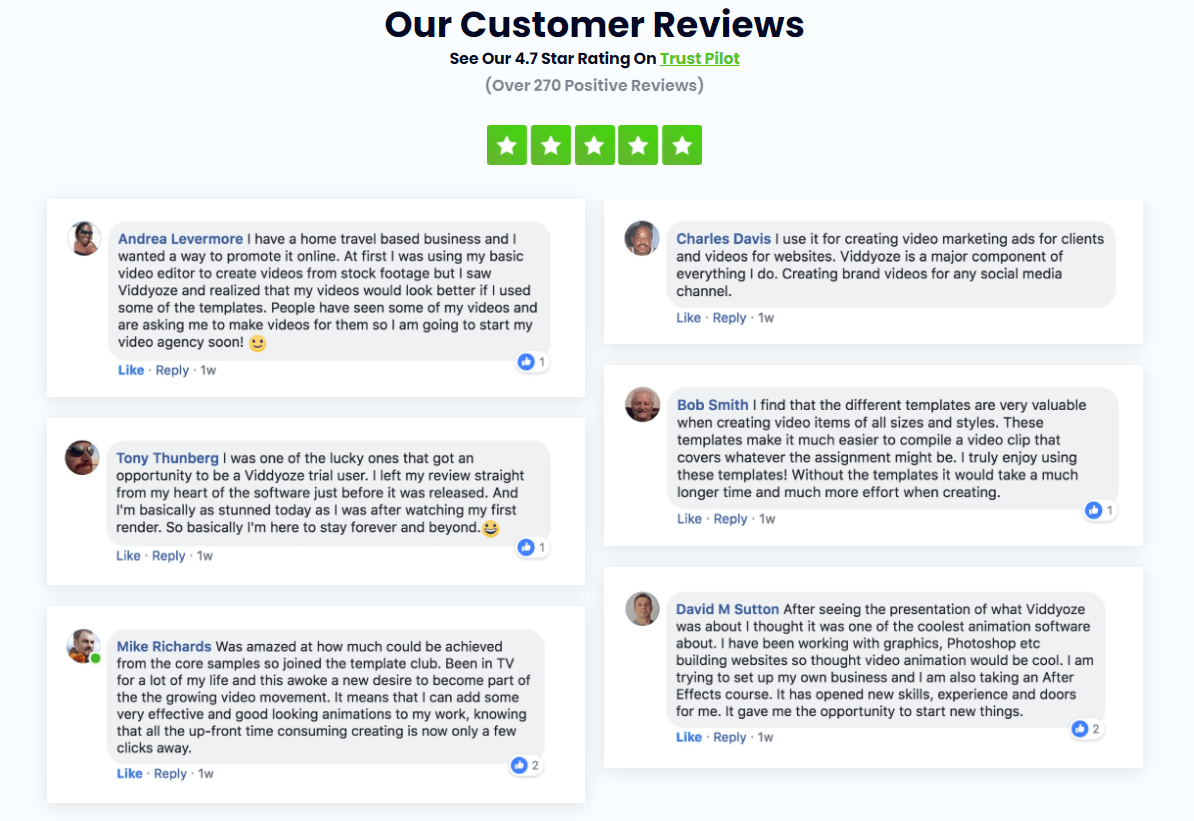 VIDDYOZE PRICING & UPGRADES
There are 3 licenses for you to choose:
   1.Personal, 2. Commercial , 3.Agency
Consider your demand to pick the suitable plan. If I were you, I would buy the Commercial one. This option is obviously more cost-effective to those who have the large number of campaigns. I can also make money from reselling animations to clients. You know, this service is one of the most high-in-demand that you never worry about going hungry!
VIDDYOZE REVIEW – THE UPGRADES
Viddyoze also comes with some upgrades with extra features:
UPGRADE 1: TEMPLATE CLUB 

($37/PER MONTH)
The Viddyoze Template Club gives users access to the entire back catalogue (currently 1500+ templates) with an additional 20+ templates every single month.
UPGRADE 2: VIDDYOZE 'WHITE LABEL' AGENCY 

($297PER MONTH)
Viddyoze Agency is the ultimate powerhouse in video creation, and is the full Viddyoze experience.
THE REASONS WHY YOU SHOULD PURCHASE VIDDYOZE
Viddyoze isn't about making videos. It's about making your videos look INCREDIBLE.
You get access to a huge set of beautiful templates (Logo stings; Social actions; Transitions; Outros; Conversion-crushing CTAs) which cost thousands of dollars to produce.
Now, without real actors, models, filmsets… you get to magically insert your brand and business right on top of the Live Video like WIZARDS, thanks to Viddyoze.
And that means for pretty much any video, you've got instant access to more attention, better engagement and higher conversions.
According to Trustpilot, 100,000 Users trust Viddyoze to make their competition cry. Viddyoze has proven itself as a powerful weapon pioneering the way template based video creation has evolved over the last 5 years.
Here's are some more objective viewpoints from the users for you to take into consideration:
Do you know that Animators are top well-paid jobs on the freelancer sites or fiverr? Viddyoze will give you a hand to earn more with Commercial License!
VIDDYOZE REVIEW – FINAL THOUGHTS
Viddyoze is the tool you just cannot miss to create the attractive template driven content.
High quality product with a dedicated customer service team, why not?
After all, my Viddyoze review is aimed to help you make better decision and I am very happy that you reach the end of my review.